Dopapod
with Ghost-Note
Fri
Dec, 27
Show:

9:00 pm
Salvage Station - Indoor Stage
All Ages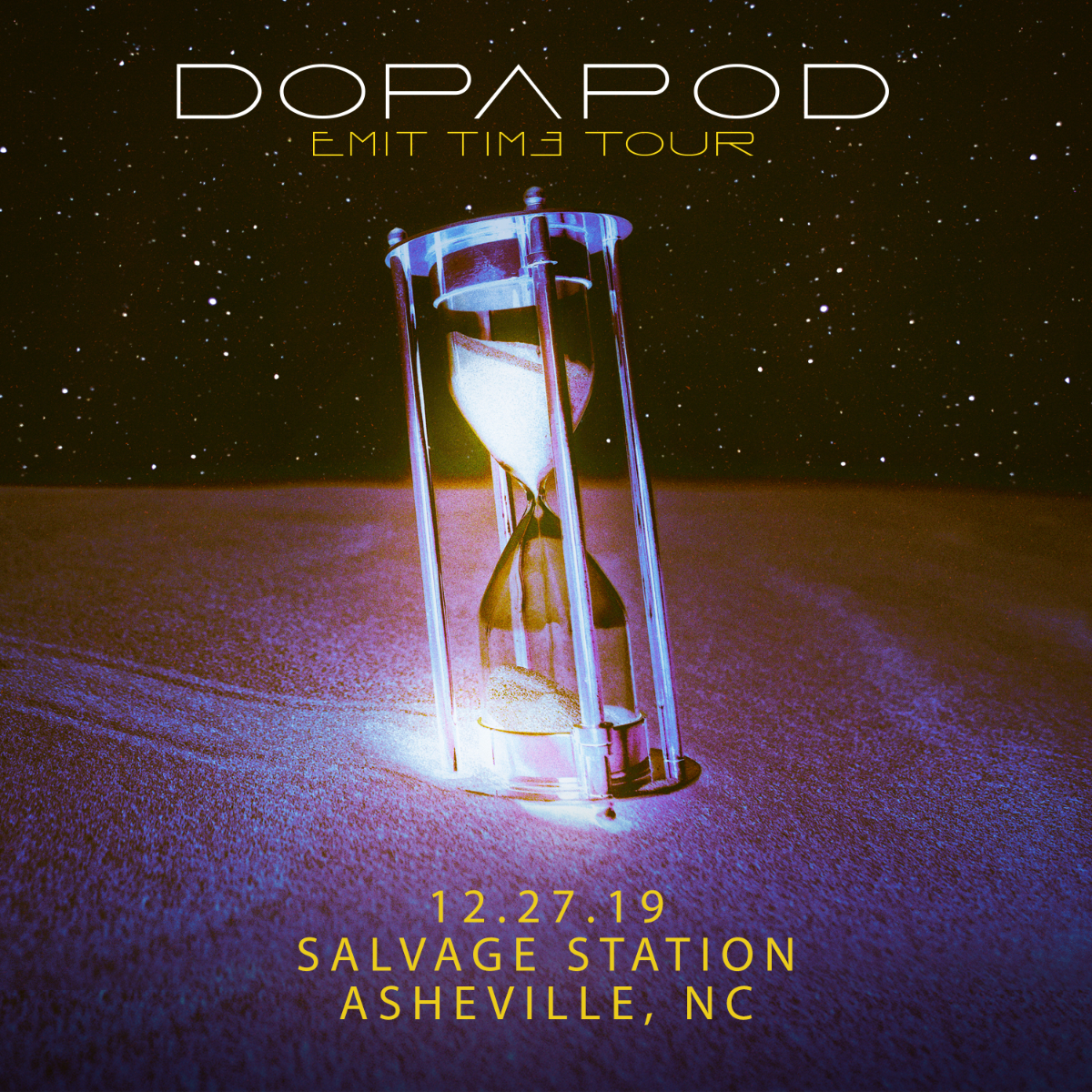 Artists
Dopapod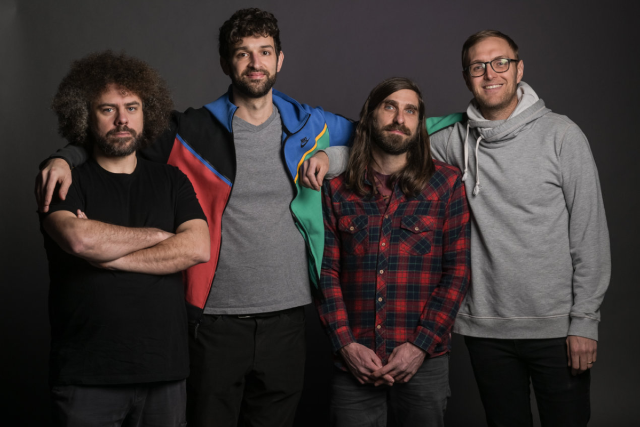 Symmetry defines Dopapod. The band and each of its seven albums sports a palindromic name, meaning it can be read the same forward as backward. More than that, balance has become the band's modus operandi, with the group consciously juggling the darker tones of heavy rock with lighthearted humor; synthesizing tastes of funk, jazz, bluegrass, electronica, and more within their complex improvisational compositions. During live shows, Dopapod is known for taking fans on a full-out journey, guiding attendees through periods of frenzied dance contrasted with moments of thoughtful contemplation.
Since forming at Berklee College Of Music in 2007, Dopapod—composed of Eli Winderman (keys and vocals), Rob Compa (guitar and vocals), Chuck Jones (bass), and Neal "Fro" Evans (drums)—has racked up an enviable list of accomplishments: a flourishing fanbase across the country, yearly show counts tallying into the hundreds, and high-profile appearances at festivals like Bonnaroo, Electric Forest, Summer Camp, High Sierra, and more. Most recently, in fall of 2017, the group released Megagem, the band's fifth studio album, which Glide Magazine called "simultaneously their most focused and thematically ambitious affair to date."
After a successful decade together, Dopapod went on a planned yearlong hiatus in 2018 with the goal of restoring balance to the band. Explained Eli Winderman, "We have a fresh perspective on the whole thing—a different outlook on the band and on life. There's a lot of renewed energy we're feeling around it all."
Energetically, the space allowed each member to rekindle their passion for the project and bring their long-standing friendships with one another back to the forefront. With this time gifted to themselves, the group has also intentionally reflected on their music, working together to breathe new life into old songs and revitalize live performances.
"We're excited to come back and play these songs together again, to see if they can take on a new life," Chuck Jones added. "After this year off, we're not just going to be playing the same songs the same way we were five years ago."
Now, with their yearlong hiatus winding to its end, Dopapod is preparing to make their triumphant return in 2019. On April 27th, the band will return to the stage, performing a special comeback show at Port Chester, New York's historic Capitol Theatre. Eager to show off the fruits of their hiatus, Dopapod is uniquely poised to celebrate the band's past accomplishments and highlight their newfound energy as they look to the future.
Ghost-Note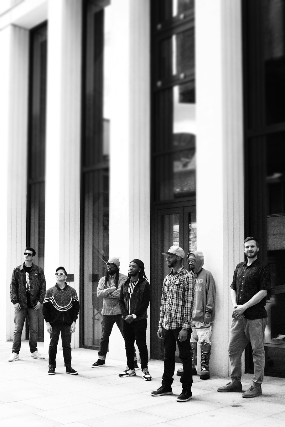 Headed by Snarky Puppy's multi-Grammy–winning percussion duo of Robert "Sput" Searight and Nate Werth, Ghost-Note is an explosion of sound. With an expansive roster of next-level musicians—representing members of Prince, Snoop Dogg, Erykah Badu, Herbie Hancock, Kendrick Lamar, Marcus Miller, Toto, Justin Timberlake, and more—the band is pushing funk music into the future, building on the uplifting, pioneering foundations laid out by the likes of James Brown and Sly & The Family Stone and infusing their fresh take with tastes of afrobeat, hip-hop, psychedelia, world folklore, and more.

With the release of 2018's Swagism, Ghost-Note has made their mission clear. The album puts rhythm at the forefront, with irresistible, heavy-hitting beats underlying the group's wild, rich music. Featuring numerous guest collaborators, including Kamasi Washington, Karl Denson, Bobby Sparks, Nigel Hall, Taz, and others, Swagism showcases the band's stunning ability to meld and amplify sounds, ultimately adding to Ghost-Note's sharp, complex collaborations.

Fearless, both in Swagism's sonic depth and conscious social commentary, the band easily translates this adventurousness in a live setting. Ghost-Note's live performances are bold and in your face, with the group offering up none of the tight-laced pretenses frequently associated with the band's jazz roots. Focused on creating seductive danceable grooves and a contagious feel-good energy, each show is an opportunity to let loose and connect, for both fans and the musicians alike.

After forming in 2015, Ghost-Note has already begun to take the world by storm. The group's two studio albums—2018's Swagism and 2015's Fortified—have earned critical acclaim and popular success around the globe, with both albums hitting the #1 spot on the iTunes Jazz Charts. Furthermore, the ever-growing family of musicians has mounted successful headlining tours in the United States, Europe, Australia, New Zealand, Canada, and Japan and performed at high-profile international music festivals and events across the globe.